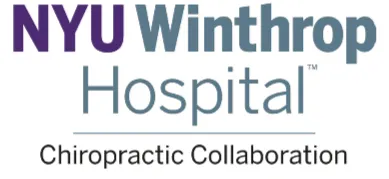 Dr. Ruth Cohen is proud to be a participating member of the Chiropractic Collaboration Program.
NYU Winthrop Hospital, in conjunction with NYU Winthrop's Department of Orthopedics, has established a Chiropractic Collaboration Program to provide coordinated patient care, education and outreach to patients in need of both medical and chiropractic care.
The chiropractors in NYU Winthrop Hospital's Chiropractic Collaboration Program are required to participate in a peer review of their credentials and work history and demonstrate that they are in good standing with various professional and regulatory agencies. They can also participate in professional educational programs at NYU Winthrop Hospital.